Home
About Us
Apparatus
Cadet Program
Calendar
Call History
Contact Us
Donate
Files
Fire News
Guestbook
Links
Members
News
Pictures
Social Media
The Fallen
The Official Website of the Deale Volunteer Fire Department & Rescue Squad Inc.
Company 42 - Anne Arundel County, MD


Get your CRAB FEAST PRE-SALE TICKETS Online for September 27th!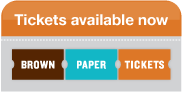 DVFD CRAB FEAST - Saturday; September 27th
Sat. Sep 27th 2014
PRE-SALE Tickets Now Available Online to purchase tickets. Saturday; September 27th 2014 Food from 5-8PM, Music til 10PM ALL YOU CAN EAT!! (No Carry-Out Allowed) $40 Pre-Sale per Person (small fee for online purchases) To purchase tickets offline visi...

Read more »



ALL YOU CAN EAT BREAKFAST - September 6th
Sat. Sep 6th 2014
Saturday September 6th, 2014 from 8AM until 11AMthe Deale Volunteer Fire Department will be hosting anALL YOU CAN EAT Country Breakfast$8.00 per person and Children 5 & under are FREE Menu Includes:Scrambled Eggs, Pancakes, Sausage, Bacon, Scrapple, Home Fries,Sausage Gravy, Creamed Chip Be...

Read more »



Upcoming CPR/AED & First Aid Classes
Wed. Apr 9th 2014
Get your CPR/AED or CPR/AED & First Aid Training Certifications!Several upcoming classes will be offered and will be tailored to the type of certification you may need.Below are the classes available and the certification received with each one. All classes will be American Heart Associati...

Read more »



View All News Headlines »
Members recognized for 50 plus years of service at recent Association Meeting
Wed. Aug 20th 2014
On Friday August 1, 2014 the Department hosted the monthly meeting of the Anne Arundel Volunteer Fire Fighter's Association. In true Deale fashion, under the leadership of the Ladies Auxiliary, a wonderful dinner and desserts were provided for our guests.During the meeting the department elected...

Read more »



Members Pass Firefighter 1 and Haz-Mat classes
Wed. Jun 11th 2014
Company 42 is Proud to announce that our operational members Matthew Stapleton and Eric Winter have passed the Maryland Fire Rescue Institute Firefighter 1 course and the Hazardous Materials Operations course. Operational member Kaitlin Hook has passed the Maryland Fire Rescue Institute Hazardous Ma...

Read more »



Garage Fire on Plantation Boulevard
Sun. May 18th 2014
On Sunday, 5/18/14 in the mid-morning hours the station was alerted for a house fire on Plantation Boulevard in West River. Units from Co. 1 (Galesville) arrived to find smoke coming from the garage of a two story home.Deale units arrived shortly thereafter, C42 established command while Truck 42 to...

Read more »



MVC w/Entrapment - 258/Nutwell Sudley
Sat. Apr 5th 2014
On Saturday, April 5th 2014 shortly before 0800hrs the Station was alerted for a full rescue assignment. Units dispatched were advised of a motor vehicle collision with entrapment in the area of Route 258 and Nutwell Sudley Rd. Upon arrival; Truck 42 and Engine 425 found a s...

Read more »



Members go out into the Community after tragic house fire.
Sat. Mar 22nd 2014
On Saturday, 3/22/14 Members from the Deale Volunteer Fire Department along with Members of the Anne Arundel County Fire Department went out door to door to assist citizens with changing their batteries and testing smoke alarms.The Members started in the Community where a tragic house fire happ...

Read more »



View Call History »
Contact Information

Deale Volunteer Fire Department
6007 Drum Point Rd
Deale, MD 20751

Non-Emergency:
410-867-1350

Emergency:
911

Contact Us
Driving Directions
Map




Login



Copyright © 2006-2014. YourFirstDue Inc.. All Rights Reserved. Designated trademarks and brands are the property of their respective owners. Content on this web site is supplied by Deale Volunteer Fire Department. YourFirstDue Inc. cannot be held responsible or liable for any content, text, pictures, or any other media found on this web site. Maintained by the members and staff of Deale Volunteer Fire Department.


This site has been
viewed 1,034,511 times.